Abrasion resistant rubber snow plow blades
Rubber and urethane snow plow blades are the ideal answer where steel blades cause damage to plowed surfaces or create safety hazards.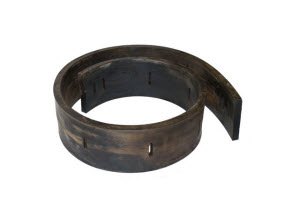 - Can adapt to uneven road surfaces and pavement markers
- Perfect for streets with manhole covers
- Provides shock absorption for plow, truck and driver
- Squeegee cleaning action
- Quieter than steel cutting edges
- Reduces road surface and equipment damage
Our abrasion resistant rubber snow plow blades are specifically made of a tough, resilient rubber compound designed for use in the harshest of conditions.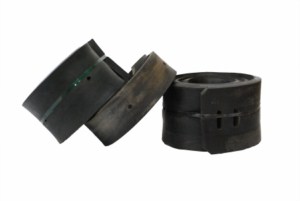 Sizes in stock at Zarnoth Brush for immediate shipment:
| | |
| --- | --- |
| 1'' x 6'' | 1-1/2'' x 10'' |
| 1-1/2'' x 6'' | 1-1/2'' x 12'' |
| 1-1/2'' x 8'' | 2" x 10"  |

Length - cut to size or bulk roll of 50 ft.
Bolt holes - custom punched to your hole pattern.
Adjustment - you may choose from a column of holes for adjustment without slipping, or a slot (3-1/2'' for 5/8'' bolts or 2-1/2'' for 1/2'' bolts). Blades are reversible to increase their utility.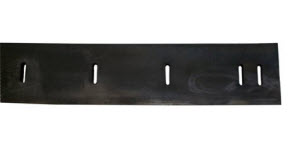 Polyurethane snowplow blades are specially formulated for exceptional wear, outlasting steel or rubber blades. As polyurethane blades are made to size, they are not a stock item. Please allow 2-4 weeks for delivery.