Wafer Brooms and Tube Brooms
Tube Brooms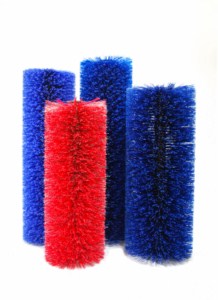 Choose the right brooms and get your sweeping done faster and better! 
Wafer Brooms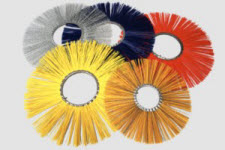 You want to:
Move the most dirt, gravel , or snow, loosen mud or compacted snow/ice, sweep cobblestone and leave no marks, sweep lawns without being too aggressive
Get a broom with the best value and sweeps the longest
Get a broom that will do the job and not cost too much
We understand that you make a decision based on job performance and price, and you want to purchase from someone who will stand behind their product and have the broom there when you need it.
You can find wafer brooms or tube brooms in stock at Zarnoth Brush for over 50 sweeper manufacturers. Brooms are our business for over 60 years. You can count on our expertise to get the right broom in your hands quickly. And if you are within our territory, it costs you nothing for delivery.