Zarnoth Brush Works offers the highest quality coco mats for quick delivery.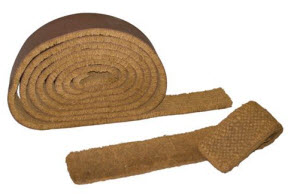 You can purchase mats with vinyl or woven backing.
The vinyl backing mats can easily be cut to size without the mat unraveling, and are available by the piece or by the roll (32'9). The woven backed mats are ordered by piece.
If small holes are needed for installation, a sharp knife or punch will do the job.
We also offer road roller scrapers made from premium polyurethane that meets OEM specifications and work life.